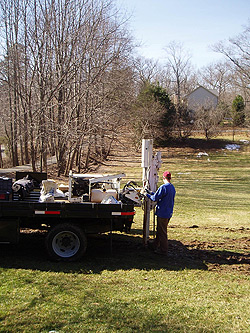 Due Diligence
Old Dominion Environmental, Inc. (ODE) has performed Phase I Environmental Site Assessments (Phase I ESAs), Phase II ESAs and Transaction Screens throughout Virginia and North Carolina. Phase I ESAs are conducted in general accordance with the ASTM Standard Practice E 1527–05/All Appropriate Inquires (AAI) protocols and Transaction Screens are conducted in accordance with ASTM Standard Practice E 1528. Phase II ESAs are site specific and may become necessary if environmental concerns are detected during the Phase I site assessment.
Clients include (but are not limited to):
banks
fuel oil providers
developers
individual purchasers
It is ODE's mission to perform these site assessments in an efficient and timely manner.
For more information on pricing and a time frame for completion please contact the following:
Glen Crombie
11047 Pierson Drive, Unit M
Fredericksburg, Virginia 22408
gcrombie@odenv.com

Cell: (703) 307-9474
Phone: (540) 654-9120
Fax: (540) 654-5575