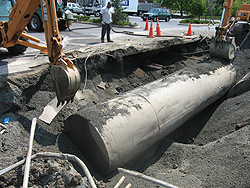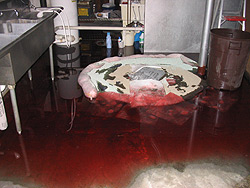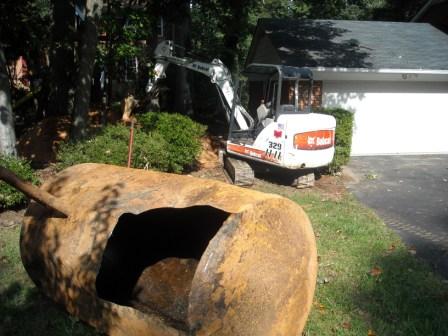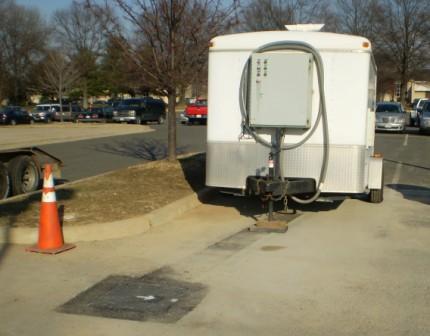 Tank Removal & Tank Abandonment

ODE is unparalleled in innovative and efficient means for assessing and remediating home heating oil releases. Although a heating oil release in or proximal to a residence is considered a small project by many consulting firms, ODE prospers in this field. ODE is sensitive to the homeowner and understands that these type of releases can displace residents, impact water well supplies, or at a minimum cause nuisance odors within their living spaces.
ODE has used multiple and innovative techniques for assessing and remediating hundreds of heating oil releases in Virginia. Often times, a fuel oil release can be mitigated by excavating petroleum impacted soils during an underground storage tank (UST) removal project. In addition to standard due diligence, ODE may assess properties using monitoring well installations, direct–push technology, surface sampling, groundwater, surface water and well water sampling. Remedial technologies have included the installation of permanent sub–slab depressurization systems (allowing trapped vapors beneath a concrete slab to be vented much the same as radon is mitigated); excavation, ventilation, in-situ bioremediation, groundwater pump and treat technology, soil vapor extraction, and multiphase extraction.
ODE is turn–key in dealing with Home Heating Oil projects. ODE can;
remove or abandon in place your home underground storage tank (UST);
remove your exterior or interior above ground storage tank (AST);
test your UST and/or the surrounding soils;
install a new UST and or AST;
fluids removal and disposal services;
refer you to local heating oil providers and HVAC companies
Is Your Tank Leaking?
Petroleum hydrocarbon leaks impact not only the property owner but potentially those in the surrounding area. If your tank is leaking, the release should be reported to the appropriate state agency. In Virginia, the Virginia Department of Environmental Quality (DEQ) has jurisdiction over leaking heating oil USTs and manages the Virginia Petroleum Storage Tank Fund (VPSTF). The owner of the UST is eligible for the VPSTF provided strict protocols are followed and a $500.00 deductible is met. ODE has a contract where the tank owner pays ODE the deductible and ODE manages the project and bills the VPSTF until the pollution complaint file is closed with the DEQ.