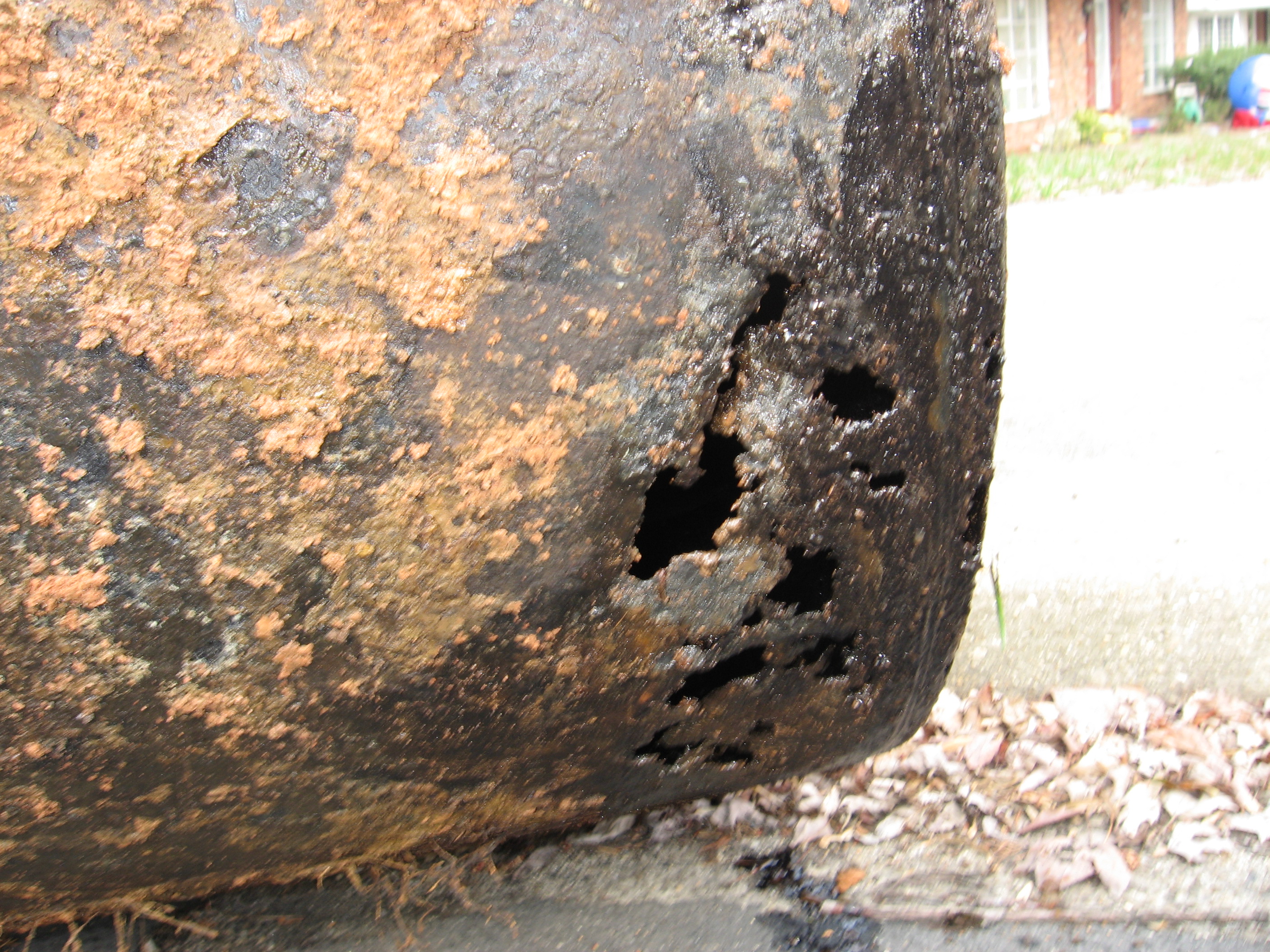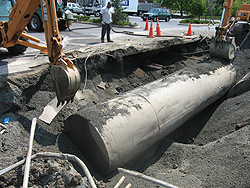 Oil Tank Removal & Abandonment for Arlington, Alexandria, Fairfax, Oakton, Reston and Beyond
At Old Dominion Environmental, we pride ourselves on maintaining the most innovative and effective ways for evaluating our clients needs and providing safe and efficient underground oil tank removal services for Northern Virginia including; Arlington VA, Alexandria VA, Annandale VA, Burke VA, Fairfax VA, Oakton VA, Reston VA, Springfield VA as well as the rest of Virginia, Maryland, Washington DC, parts of West Virginia.
Aging underground heating oil tanks are a big liability to the property owner. Most of the time, nothing is done until there is problem and then it's too late. Sometimes there are no obvious signs of a problem with your tank so it becomes an "Out of site, out of mind" situation. Your tank can be leaking and you might not know it until the fuel ends up in your basement, in a crawl space beneath your home, in the creek; in your drinking water or on your neighbor's property. With fluctuating fuel costs and varying seasonal conditions make it hard to determine if you are losing fuel from your tank. Remember, most leaks start out very small and slowly increase over a long period of time. At the very minimum, the owner of an aging underground tank should have an expert come out and inspect the soils surrounding it to make sure there isn't a problem that hasn't been identified yet. If left undiscovered, the impact of a leaking tank will leave you with options that can be complicated and expensive to correct.
If you are expecting to sell your home in the near future or going through that process now, be aware that the underground oil storage tank will become an issue. In many cases, the potential purchaser will insist on removal of the tank or at least having it tested prior to going to settlement. This can cause a delay or, at worst, be a deal breaker. We have had some cases where the purchaser of a home could not acquire a homeowners insurance due to the existence of an underground oil tank on the property. In any case, your aging heating oil tank can complicate an already difficult process of selling or purchasing a property.
What you can expect from ODE when you have your oil tank removed or abandoned in-place:
We will obtain the appropriate permit/s and schedule the required inspections from the local regulatory authorities.
We will locate the oil tank, it's depth and orientation so you will be aware of what areas will be disturbed during the process of decommissioning your tank.
We will have the utilities marked prior to beginning the work.

We will use a small rubber-track mounted mini-excavator to excavate and remove the tank minimizing any disturbance to the surrounding areas.

The tank will be cut open and interior exposed to remove and clean the tank before it is extracted from the ground.

The oil tank will be removed and the excavation as well as the oil tank will be inspected by the the local authority inspector.

Soils samples will be collected from beneath the storage tank for laboratory analysis as part of the permit requirement.

Following the inspection, the excavation will be backfilled with clean fill and finished to grade with the overburden, seed and straw.

A letter report with the inspection documentation, laboratory results and our conclusions and recomendatinos will be provided for your records. At that point, you have all of the documentation to prove your heating oil tank was decommissioned in accordance with the local and Commonwealth of Virginia regulations.

Give us a call and we will schedule an appointment to come out and provide a free consultation.
Our Alexandria, Fairfax and Oakton oil tank removal services include:
remove or abandon in place your home underground storage tank (UST);
remove your exterior or interior above ground storage tank (AST);
test your UST and/or the surrounding soils;
install a new UST and or AST;
fluids removal and disposal services;
refer you to local heating oil providers and HVAC companies
Have a question about your oil tank removal project? Contact ODE today!